Happy Friday Ladies!
Dear Blog
: Tomorrow will be two years together.
2 YEARS!!!
That doesn't seem possible. I see some great things in our future. Hopefully, that will include a new camera...sooner rather than later. I started this blog as an outlet for myself. I never knew I would meet so many amazing ladies in the process. Which brings me to...
Dear Blog Friends
: I've never met most of you IRL but I feel like we're besties. You give me advice when I need it. We are twitter/instagram bffs. We share our love of make-up, fashion, cooking, working out, the list goes on and on. You even think my little bugger Braxton is the cutest. I mean, he is the cutest so that is no surprise!
Dear My Fellow College Basketball Fans
: Selection Sunday is a couple of days away. Which means I'm about to turn into a crazy obsessed basketball fan for the next several weeks. If you're new here...brace yourself. Last year, my BOBCATS made it to the
Sweet Sixteen
and I went nuts. It was amazing! This season has been a roller coaster ride so anything could happen during the tournament.
Dear My Followers
: As a thank you and an anniversary celebration, I'm going to do my first giveaway for my 400th post. (This is post 391.) I'm going to compile a collection of some of my favorite beauty products. I need to get busy! So, stay tuned for that. Basically, I'm going to go nuts in Sephora and I can't wait.
I feel like I have to have a picture of something....
My name is Braxton and I sleep sitting up like I'm a human. Ridiculous.
Have a great weekend Ladies! I hope you have exciting plans. My plans are to watch basketball all weekend...this may not be exciting for some but I'm thrilled!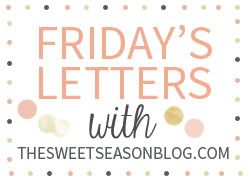 XOXO